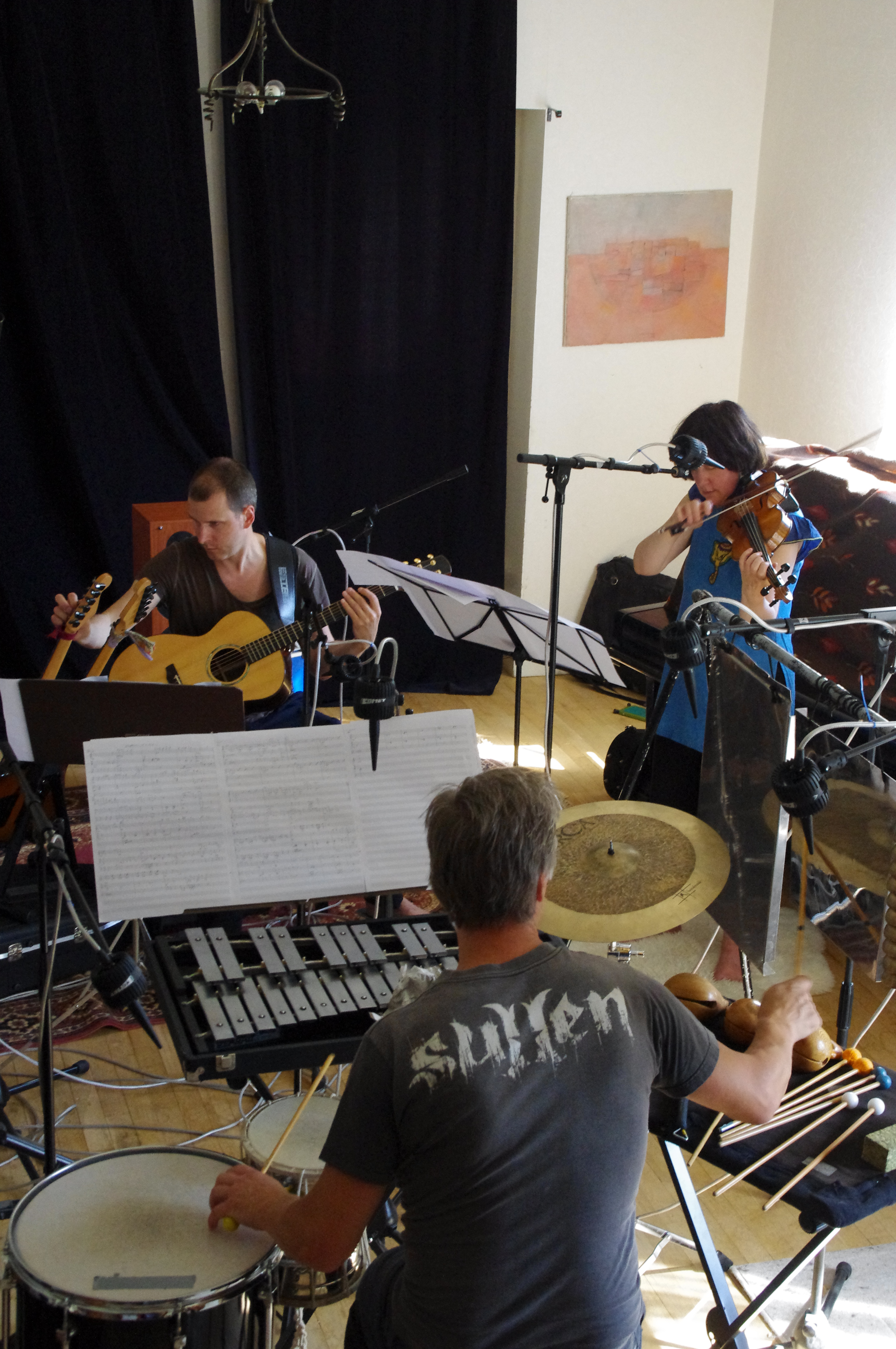 WE
The unique band WE blends the styles of contemporary music, jazz and free impro. The music is based on Mattias Windemos own compositions.
In this group Mattias Windemo uses a combination of acoustic guitar, Chapmanstick and his doublenecked tapguitar.

In this group we also hear some of Swedens finest musicians, highly regarded both for there interpretations and improvisations.
Percussionist Jonny Axelsson has performed all over the World and collaborated with composers such as Johannes Fritsch, Karen Tanaka, Christopher Fox, Christian Wolff and Kevin Volans. He is featured on numerous cd´s as a soloist and chamber musician. His solo cd "Percussione Con Forza" was chosen by the International Record Review as "the best contemporary music CD of the year 2000"", and his recordings of Zyklus and Kontakte by Karlheinz Stockhausen was praised by Karlheinz Stockhausen himself, and by György Ligeti.
Eva Lindal studied at the Royal College of Music, Stockholm (1973-76), in Switzerland and in Banff (Canada).
During 1986-2000 she was working in the Swedish Radio Symphony Orchestra
Currently, Eva is a freelance musician, focusing on Baroque, Contemporary and improvisational music.
In Stockholm Eva is a member of Katzen Kapell, contemporary group MA, REbaroque and
had recently CD-releases with New York-based trio Payne/Lindal/Liebowitz and with Filip Augustson/Viva Black (Filip Augustson bass, Eva Lindal and Christopher Cantillo drums).
booking contact: info@windemo.se